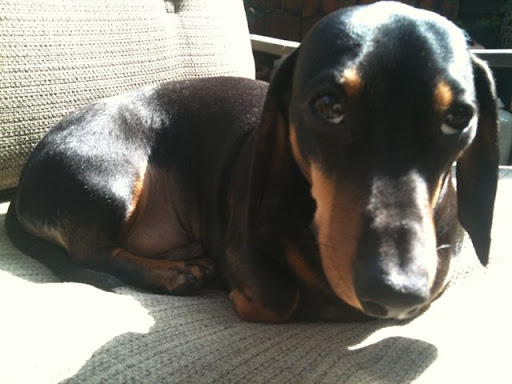 Look at my big nose little boy lapping up the sun!
He got all moody cause I was taking a photo of him, that's why his got sad eyes ha ha. Silly bugger!
Just so you know you will probably see alot of photos of him because his my world. Oh his a sausage dog just incase you didn't all know!
Peace out
Faye x x